Miscellaneous Pictures


5.7.11 Smelt at Andy's Produce on Kedzie




Kaufman's. Tongue, chopped liver, coleslaw on rye with spicy mustard.



Spice House crystallized ginger

Cell phone pic of Chirash Korean style (Hyedupbap) at Midori (10.16.10)


Green City Chef BBQ, Chipotle Barbacoa and Carnitas Tacos (7.15.10)



Black Garlic, tasted at Provenance 6.13.10

Peoria Packing 4.17.10

Piggery, 5.6.10 (cell phone)

BBQ on Demand, 4.4.10

Found on 3.11.10

Meijer's Niles, Il



Emily Schuler, Shrimp Toast Christmas '09

Fishhook


Beef cutting demo at Kendall by Kari Underly courtesy of Greater Midwest Foodways

Ron Broccoli, 2.24.10

Rudy's

LowSlowBBQ.com

Kevin Boehm w/friend


Fresh Farms, Niles 5.25.09

7.26.09



Mangos, mini melons from Costco 5.23.09

3.17.09

Holzkopf's Meat Market


Egg Fu Young Sandwich w/corned beef





Sardines, Eggs, Grits. (Breakfast in Bulgaria Arkansas)

Traeger Pig Smoker at Crafty Beaver
Redneck Shish Kabob

BBQ Gone Wrong

Bison Burger 9.19.08


Marketplace on Oakton (9.13.08)

Lox, bialy, onion, tomato, cream cheese, pickled jalapeno (NYBB on Touhy)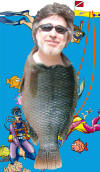 Mr. Tilapia

Cow in a Blanket

Angela, Emily (800x)

Fish Keg on-line menu

Coconut Charcoal, Blackbery

Bandaged Cheddar from Blue Mont Dairy


WSM, Weber Kettle
NB Bandera 4.26.08



Florita's pernil

Escabeche de Guineos (green banana salad)

6.14.08

Bunny Hutch 3.31.08

Reuben 3.18.08

Rosebud Steak House (Walton) Burger

Burger ham at Josephine's

Black and White Cookie at Shan
Ron Kaplan, aka The Food Geek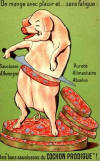 Mouse on a Stick (Alan Lake)

Automatic Dish Soap Dispenser

Ellen test-driving Christmas 07 centerpieces
Merrill and Nancy Powers at Lambs Farm KCBS BBQ Contest 10.20.07

Mettwurst from Krakus (4772 N Milwaukee Ave, Chicago)

Mike Sula's Lunch 4.14.05

Kow Kow Pressed Duck, Egg Roll and Moo-Shu toped with Gary's Chili Oil.

Seth Zurer and Chloe Johnston in The Mayor's Mouth


Jelabi from Ambala. Freshly made by Sadia (4.20.05)

La Bouchon's (Chicago) Salade Lyonnaise (greens w/lardons, croutons & poached egg)

Smoked ribs and made slaw for Jan and John. 4.27.05
Jen and Zach's dinner at Avenues for Jen's LTHForum post
Zach Dier (LTHer by marriage), Chef Bowles & Jen Hagan-Dier ("Chef Groupie Extradordinare")

The Whole Damn Bunch giddy with food & wine

Salvation Army Luau 6//11/03

Spanish Ham from Black Foot Pig

Berghoff (Chicago)

Fermented Black Beans (Chinese)

Green City Market (Chicago)

Fish Sausage,

silkworm chrysalid, mushy peas and two kinds of lunchmeat.

Beef Tenderloin


Timmerman's Supper Club. East Dubuque, IL

Biscuits and Gravy, Nick S Style

Pizza Hut, Milwaukee

Sentry grocery, Milwaukee 9.14.05

Polish Sausage and Soda at Costco for $1.50

Pandl's in Bayside, WI. Prime Rib

Josie Hammond w/"shrimp cocktails" for dessert

BBQ Sauce Miracle


Wheat Shooker at Skylark Bar (22nd and Halsted, Chicago)

1958 Belgian Dinner at Mike and Susan G's

What's Cooking

1.31.06 Newsom Country Ham

El Yucateco Jalapeno
Peking House Egg Roll

Lemon Sole with verjus, polenta topped with Humbolt Fog and braised radish.


Chorizo taco at Taqueria El Gallo (Montrose)

Fresh fava beans, Barese and Sicilian sausage along with fennel/mushroom salad and fresh mozzarella.

Mortar Pestle from Don Outlet Sale

XSport Fitness (5.31.06)

LTHForum Bowling Shirt

1st LTHForum Logo

Guess the dinner (Annie/Gary)

7.30.06 Udon/Hot Dog/BBQ Sauce

8.21.06 for Caprese

Sonny's Pizza Western Ave
Tommy's Grill


456 N Damen Ave
Chicago, IL
312-421-3915

S.F.M. 9.3.06

Frugal Ketchup (9.5.06)

Caprese Index 9.19.06

Mouse Cup

11.18.06

1.3.06

Kaufman's (3.17.06)

Easter '07

3400 block of Bryn Mawr, Chicago


Khaman from Kamdar Plaza (Devon, Chicago)

Gorilla Hug

Loebl Bridgestone

Computer Grill


Purchased from Uncle John's (APFS '07)

APFS '07

Bari Extra Hot Giardiniera

8.28.02

eGullet cake